Novalam puts its trust on i4F drop-lock technologies
&nbspTuesday, October 3, 2023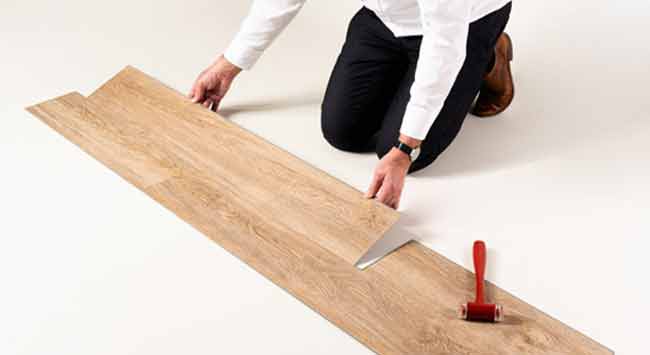 i4F®, a group of companies providing patents and technologies to the flooring industry, recently announced that Novalam Innovacion SA has signed an i4F drop-lock technologies license agreement for its entry into the global stone polymer core (SPC) flooring market. As a result, Novalam becomes Spain's first manufacturer of SPC products, all of which will be enhanced with i4F drop-lock installation technologies. Destined for the global market, SPC production will commence at Novalam's new, state-of-the-art facility in Nules, Spain as from March 2024.
Novalam serves customers across the United States, Canada, Mexico, Australia, New Zealand, EU countries as well as the United Kingdom, Norway and Switzerland. The new collaboration with i4F further enhances the company's commitment to delivering high-quality, versatile flooring products to its customers worldwide by enabling the introduction of Kerlux branded SPC flooring.
With no inserts required, i4F's drop-lock flooring installation technologies are up to 30% faster to install than basic angle/angle systems. Used on hundreds of millions of square meters of flooring worldwide, i4F drop-lock technologies enable extremely high locking strength and are suitable for all flooring materials – including SPC, luxury vinyl tiles, expanded polymer core, laminate and wood – in all formats.
Andrés Hernandez, Novalam's Managing Director, says, "We are excited about this new agreement with i4F as it aligns perfectly with our product diversification strategy. Our goal is to become a comprehensive multi-material flooring solutions provider. The introduction of i4F's easy to install, drop-lock technologies into our global portfolio enables us to take a giant step towards achieving that objective."
John Rietveldt, i4F's CEO, adds, "Novalam is a shining example of innovation, expanding its portfolio as Spain's first and sole manufacturer of SPC flooring. Our drop-lock technologies mean Novalam can offer customers around the world an even wider range of innovative flooring solutions to choose from which are, of course, easier than ever to install."
Tags: flooring industry, I4F, wood, wood and panel, woodworking industry, woodworking UK