NORclad is now under National Timber Group
&nbspSaturday, January 7, 2023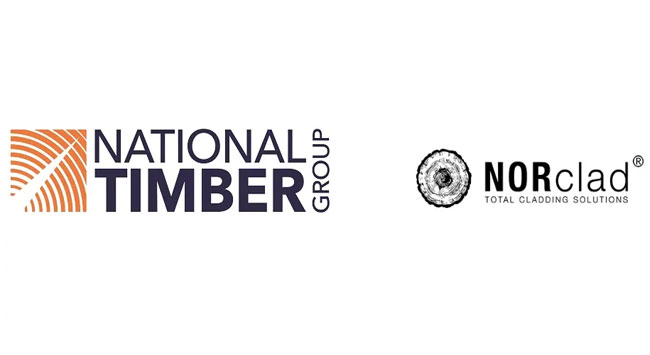 National Timber Group (NTG), in their latest strategic achievement, acquires the North Somerset-based NORclad. The Group has made a number of acquisitions over the years to reinforce its position as the biggest independent, specialised, timber processing and distribution group in the UK with a focus on value-added goods. This one is the most recent. The shareholders of NORclad will continue to be involved in the company, working closely with Patrick Guest, Managing Director of NTG England, to expand NTG's line of fire-rated timber cladding products and take advantage of the partnership's prospects. This news comes in the wake of the recent Midlands acquisition of SV Timber, which joined NTG in September 2022.
A partnership with a prosperous future
As the company's founder, Alistair Brown, Managing Director of NORclad, expressed his pride in the company's accomplishments and the NORclad team. The company was conscious that the time had come to advance the brand by collaborating with a bigger organisation. The organisation sought a suitable partner that shared its passion and objectives. NORclad felt it has discovered the appropriate individuals with the same ideals and objectives as them—constant and dedicated customer focus and the will to continuously improve—in National Timber Group. He went on to say that he was looking forward to seeing the company expand and advance under this promising joint partnership.
Patrick Guest, National Timber Group Managing Director for England, commented, "As a specialist, added-value timber manufacturer and distributor, we are absolutely delighted to welcome NORclad to NTG. They will add to what we can do as a Group and are a great example of the type of business we want to partner with. They have an outstanding reputation in our sector and work hard to deliver great customer service.''
NORclad is a specialised manufacturer and supplier of custom fire-rated wood cladding, facades, and other wooden products used by commercial and residential customers nationwide. The business, which has more than 40 years of expertise, takes great pleasure in the longevity of its goods and the knowledgeable technical support it offers to its clients.
Read more news on National Timber Group
Tags: acquisition, National Timber Group, NORclad, North Somerset, timber, timber cladding, UK, wood and panel, woodworking and manufacturing, woodworking and timber processing industry, woodworking Europe, woodworking industry, woodworking UK