MiCROTEC will be at German Wood Congress
&nbspMonday, October 30, 2023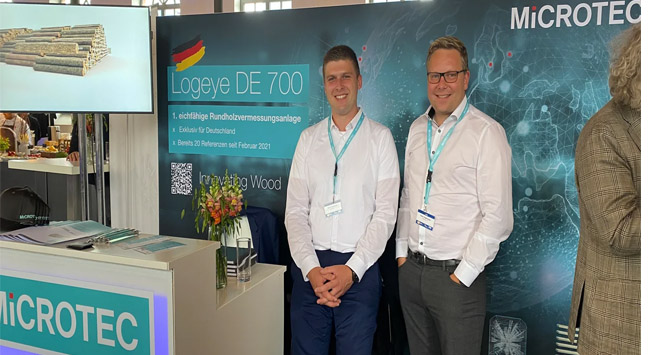 MiCROTEC is all set to participate at the German Wood Congress. The annual German Wood Congress of the German Sawmill and Wood Industry Association (DeSH) will be held in Stuttgart. It will begin from November 8 and will end on November 9 and MiCROTEC is not missing the prospective opportunity.
The company has planned to focus on MiCROTEC Connect that is an integrated scanner and software solution for tracing each log. Through the integrated and innovative scanner and software solutions and the implemented MiCROTEC Ai platform, each log can be traced from virtual to real boards. It is the real fingerprint system based on CT-scanned logs. Likewise, the individual boards can be traced back to their original logs and recognized at each production step without any gaps. This modular concept offers huge benefits for mill-wide value & recovery optimisation.
MiCROTEC is looking forward to meet the visitors with open opportunities. One can expect to participate in interesting discussions with Axel Creuzberger (Key Account Manager Germany), Peter Hagnberger (Sales Account Manager/CEO MiCROTEC Rosenheim) and Melanie Kaindl (Head of Marketing). All can also enjoy the Italian coffee specialists at the company's Coffebike.
This is the event that highlights the opportunities of transformation process while marking the role of wood in the same process. This year the annual German Wood Congress hosted by the German Saw and Wood Industry Association (DeSH) will focus on the changes of the time and their effects on politics, society and the economy. At the German Wood Congress 2023 the main is to make change tangible and discuss both conflicts and solutions. MiCROTEC as one of the well known manufacturer of intelligent wood characteristics detection solutions, is participating in the event to open new scopes in the industrial space while fueling its growth and expansion.
Tags: German Wood Congress, Microtec, wood, wood and panel, wood event, woodworking