Metalube wins the Gold Status from EcoVadis
&nbspFriday, November 17, 2023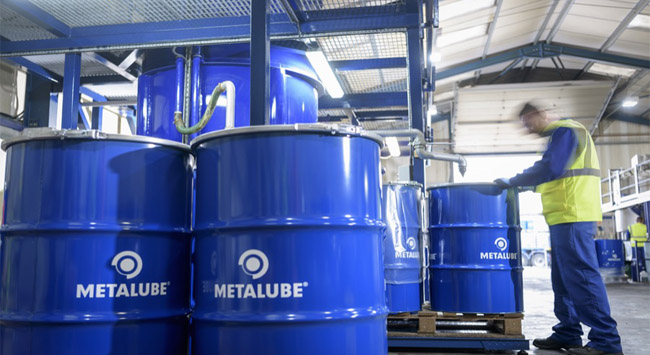 Metalube that is one of the leading global producer of lubricants has recently achieved the Global Status from EcoVadis, a third-party sustainability rating organisation. This prestigious designation placed the company among the top 5% of companies committed to exemplary sustainable practices.
EcoVadis evaluates companies based on four crucial criteria. These criterias include environmental impact, labour and human rights, ethics, and sustainable procurement. This new achievement is a fresh new feather on the company's crown. Metalube's Gold EcoVadis rating is a testament to the dedicated efforts of its employees and management, who collectively embarked on this ambitious sustainability project.
Metalube continues to invest in sustainability projects as it is a carbon-neutral company. Its daily ficus is on enhancing its environmental friendliness while developing its products. Initiatives range from developing eco-friendly lubricant solutions for industry applications to the installation of solar panels on buildings and the planting of thousands of trees, demonstrating Metalube's multi-pronged approach to positive environmental impact.
Robert Brown, the Managing Director, emphasises the pivotal role sustainability plays at Metalube. He further points out the fact and said, "Sustainability is key to Metalube. We are actively auditing every unit of the business to improve sustainable working practices."
At Metalube the company's philosophy has always been to support sustainability while aiming towards development of better communities and future. The company has been working behind their call for sustainability for being committed to their environmental management plan. Metalube is future-focused and committed to developing sustainable lubricants that are safer for the environment.
METALUBE is also strengthening its commitment by transitioning its packaging practices away from plastics, and instead using environmentally friendly and recyclable materials. With further encouragement such as this, the company is further inspired to develop efficient, yet sustainable products for its customers.
Read more news on Metalube
Tags: ECO VADIS, Gold status, Metalube, sustainability, wood, wood and panel, woodworking