Leitz innovates advanced tools for compact laminates
&nbspFriday, September 23, 2022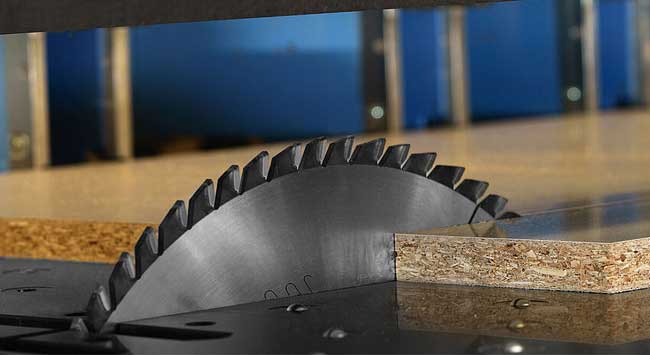 Leitz creates a range of tools that produces great results in terms of quality, productivity, and efficiency. It includes the perfect tool for any type of machining equipment, appropriate for compact laminates for the optimum finished result. Leitz's diamond-tipped router bit Diamaster PRO Z 1 and Z 2 is the ideal tool for producing flawless cutting results when formatting. The cut surfaces are clean and chip-free for its slightly positive shear angle, also ensuring that chips are flung out of the flute. As there is no longer a need for time-consuming cleaning, efficiency is increased. For instantaneous diving, the fundamental diamond cutting edge is particularly ideal.
A symbol of long tool life
The Diamaster PLUS Z 2 router, designed by Leitz, has neutral milling behavior and high feed rates, making it ideal for grooving and formatting. The reciprocal shear angle, a unique characteristic of this milling cutter, produces good top and bottom edges as well as a precise cut surface when formatting. Particularly because of the tool's sturdy design, the high feed rates are made possible. When grooving, this construction variant's negative shear angle ensures tear-free edges and prevents bothersome edge rework. Furthermore, this tool design facilitates workpiece clamping, with tiny machined components in the nesting process.
For all typical machines, the router bits in this product line are readily accessible from stock in a range of sizes. When compared to other typical router bits, they stand out for their durability and several sharpening capabilities. Chipping-free bores are made possible with the HW solid Z 2 drill, which is precisely designed to meet the material requirements of HPL. The cutting edges' unique configuration ensures this. The HW solid Z 2 drill is a symbol of long tool life and excellent stability, with good chip evacuation guaranteed by the polished chip space.
Leitz has created the key to the optimum finished product with this integrated line of tools for compact laminate panels and has the correct response prepared for any need. It has definitely developed sustainable solutions in new dimensions with its guarantee of quality in terms of tools and machining outcomes, saving time and money through increased productivity. With the greatest network of highly skilled service locations in the world, Leitz is also a trustworthy partner for business and industry thanks to its logistics and consultancy philosophy. Leitz supports users' success in this way. Read more news on Leitz
Tags: Diamaster PRO Z 1, Diamaster PRO Z 2, HPL, Leitz, machining equipment, woodworking, woodworking and manufacturing, woodworking event, woodworking industry, woodworking UK