Koskisen focuses on forest management services
&nbspFriday, November 11, 2022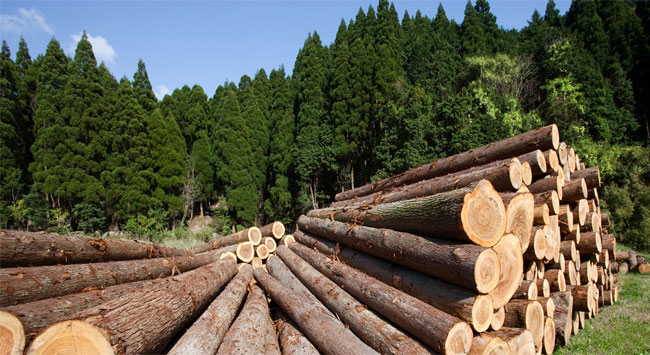 Koskisen is actively researching responsibly to offer forest owners top-notch services relating to the trade of timber and forest management. The business is endeavouring on a variety of methods with regard to its forest management services. Thinnings are generally carried out twice during a forest's rotation period in order to support the growth and health of the forest. They are done between 20 and 55 years after the stand was installed, depending on the type of wood and the area.
Timely forest management improve forest growth and yields : Joonas Ojasalo, Koskisen's Director of Wood Supply
The most effective way to boost a forest's health and support its growth is through thinning. Alongside traditional methods, continuous cover forestry is also being examined and implemented, which maintains cover continuously in addition to typical thinning techniques. Continuous cover forestry is distinguished by its diverse tree size distribution, natural seedling emergence, and tree development from the undergrowth reserve.
At the Natural Resources Institute Finland (Luke), research professor Jari Hynynen discussed the general sustainability of commercial forests. He has looked into forest management and cultivation from several perspectives.
"High quality, timely forest management measures improve forest growth and guarantee good yields. We are also involved in the testing of different methods of continuous cover forestry which help achieve various targets related to biodiversity and forest use," says Joonas Ojasalo Koskisen's Director of Wood Supply.
All forest management strategies, according to Ojasalo, are site-specific, and the forest owner has the last say in which strategies are put into practise. Additionally, these harvesting techniques are not mutually exclusive; rather, they all have a place in sustainable forestry. The comprehensive sustainability of commercial forests is a subject that research professor Jari Hynynen of the Natural Resources Institute Finland (Luke) is exploring too. He has examined forest cultivation and management from a variety of perspectives.
"Continuous cover forestry is one means of multi-purpose forest management which may promote forests' overall sustainability and increase their structural diversity when used at appropriate sites," says Hynynen.
Read more news on Koskisen
Tags: CSR, forest management, growth, Koskisen, timber, woodworking, woodworking and manufacturing, woodworking event, woodworking industry, woodworking UK, yields