Japan plans to launch wooden satellite
&nbspThursday, June 29, 2023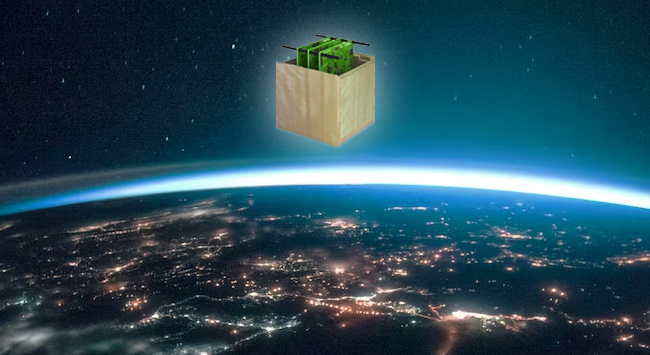 Japan plans to launch a wooden satellite by the year 2024. This ground breaking project is now in its experimental state, where the research team is working hard to execute the project. The wooden satellite has been named LignoSat. Various tests have already confirmed the high durability of space wood at the International Space Station- the ISS. The wood samples selected for the wooden satellite have proved their strength giving the project a hopeful turn.
LignoSat that will be jointly launched in 2024 by NASA and JAXA will use the Magnolia wood, commonly known as "Hoonoki" in Japanese. The team believes that this wood is the perfect one due to its high workability, stability and strength. The body of the satellite will built with the help of traditional Japanese carpentry technique.
The research group successfully conducted the preliminary strength tests. They also executed the elemental and crystal structure analysis of the wooden samples retrieved by Astronaut Koichi Wakata from space. The specimens not endured the extreme environment of outer space but also strongly handled intense cosmic rays and solar particles for ten months. The test conducted could prove no sign of decomposition or deformation, with no trace of cracking, warping, peeling, or surface damage. Three wooden specimens that were tested even showed no mass change due to constant space exposure.
LignoStella Space Wood Project was jointly launched by Kyoto University and Sumitomo Forestry in April 2020, where they conducted tests for over 290 days on the Japanese Experiment Module Kibo of the ISS. They are still working on various other stuffs before the launch. They are also concentrating on the fundamental mechanism of nano-level material, whose findings will also lead to new innovations for better future usage of wood materials
Tags: japan, Kyoto University, wood, wood and panel, wooden satellite, woodworking, woodworking and manufacturing, woodworking and processing, woodworking industry, woodworking UK