imos AG had a wonderful time at VietnamWood
&nbspWednesday, October 26, 2022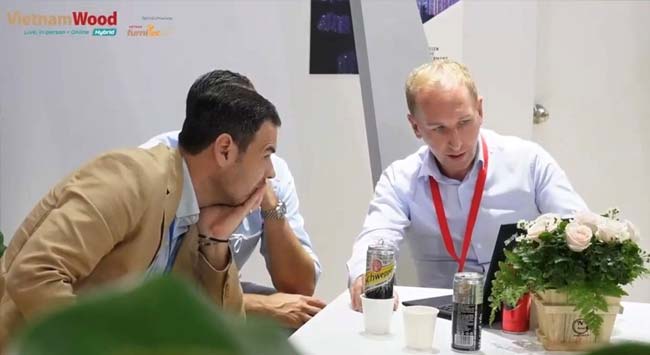 With a vision to introduce design that optimises innovative functions, imos showcased their new version of iX 2021 to the respective market in the event, VietnamWood that happened between October 18-21 at Saigon Exhibition & Convention Center, Vietnam.
imos AG the globally operating software company introduced the latest in the development and distribution of digital system components for the furniture and woodworking industry at the VietnamWood.
With iX 2021, imos is also relying on the advantages of cloud technology, which makes data and programs available online independently of desktop and server. Thus, iX CAD and iX PLAN can now be operated on virtualized environments. Both for decentralized use (eg home office) and tailored to company strategy and workload, imos provides exactly as many licenses as are currently required for a limited period of time via a subscription model.
iX CAD/CAM – for the new version, this always means a wealth of optimisation in detail. For example, iX 2021 offers more convenience and improved handling for the initial creation of new designs in iX Designer. In the user interface of the iX Designer, the user finds the Article Designer combined with the Object Designer and the Part Designer. Simple and intuitive operation via icons in iXplorer are possible as well as editing of articles without interruption.
The redesigned the interface in the iFurn Catalog: The appealing design and new structure provide a better overview. New functions have also been added and existing manufacturer catalogs were updated and expanded.
Multithreading enables the distribution of the workload.
A great highlight in iX NET is the speed up room planning and the clear user guidance with assigned order and the step by step navigation.
The innovative strength of the technologies, which cover the industry holistically, set quality standards worldwide and secure the company a leading role in all relevant markets for planning, design and presentation, manufacturing and sales of furniture and interior design.
"We had a wonderful time with great partners and visitors in Ho Chi Minh City! Many thanks to our partners HOMAG, Biesse Group and Keyces, with whom we spent great days at the fair. We also presented imos iX 2021 successfully in the German Pavilion of Bundesministerium für Wirtschaft und Klimaschutz, VDMA and AUMA – Verband der deutschen Messewirtschaft."
Tags: 2022, imos, iX 2021, iX CAD, wood, wood and panel, woodworking and manufacturing, woodworking event, woodworking industry, woodworking software, woodworking UK