I4F to exhibit in hybrid format at DOMOTEX asia/CHINAFLOOR 2020
&nbspWednesday, August 19, 2020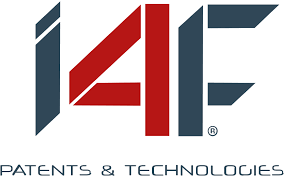 I4F, a group of companies providing patents and technologies to the flooring industry, has announced that it is exhibiting on booth number C02 in Hall 5.1 at Domotex asia/CHINAFLOOR 2020 being held August 31-September 2, at the National Exhibition and Convention Center (NECC) in Shanghai, China. The company is also unveiling its new virtual showcase designed to remove physical boundaries by enabling booth tours, meetings and technology demonstrations to take place virtually.
I4F's management team will be available for the duration of the exhibition via the virtual showcase to meet with manufacturers as well as distributors and retailers. I4F's local Shanghai team will be physically present on the booth. As from today, meetings and virtual connections with I4F during the show can be pre-booked via I4F's website.
At Domotex asia/CHINAFLOOR, the company will showcase all the latest technologies and innovations immediately available via an I4F license from each of its patent clusters. I4F's Patent Cluster Concept (PCC) offers cutting-edge solutions in the areas of locking, new high demand materials and panel compositions- notably in Grout technologies, board and wall panels, manufacturing processes as well as for surface finishing and digital printing.
John Rietveldt, I4F's CEO, comments, "We are extremely proud to be exhibiting, once again, at Domotex asia/CHINAFLOOR. We have attended the show since the beginning of our existence and this year is no different! Thanks to our new virtual showcase, we will overcome physical boundaries and despite the current challenges in our world, we continue to stand strong and united with our licensees, customers and partners in China and Asia."
Tags: digital, DOMOTEX asia/CHINAFLOOR, I4F, patent, VIRTUAL SHOWCASE