HOMAG Group to implement more efficiency
&nbspWednesday, November 15, 2023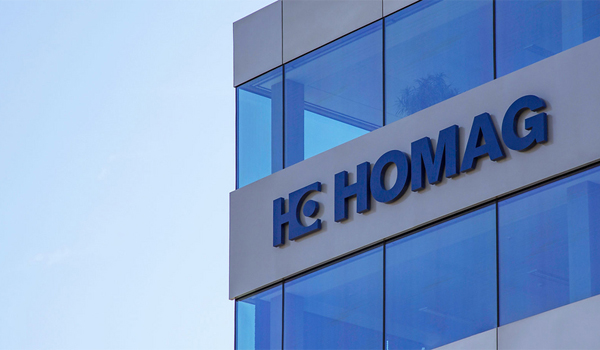 The HOMAG Group will implement a package of measures to increase efficiency and adjust capacity. The resulting special expense amounts to €35 to 50 million and will be booked in the fourth quarter of 2023. The core of the package is the planned reduction of almost 600 jobs at home and abroad. This is intended to achieve recurring cost reductions of initially around €25 million in 2024 and – once the program is completed – of around €50 million per year from 2025.
As a result of a pronounced cyclical weakness in demand in the market for woodworking machines, the HOMAG Group's order intake fell by 32% in the first nine months of 2023. This is expected to result in a decline in sales of up to 15% in 2024.
The intended savings are intended to limit the earnings effects of the decline in sales and help the HOMAG Group achieve an EBIT margin before special items of 2.0 to 4.0% in 2024. At the same time, the package of measures will improve the HOMAG Group's starting position for future profitable growth. In addition to the planned job cuts, the package includes other flexibility instruments such as the reduction of working time accounts and short-time work.
A slight increase was previously expected from HOMAG Group.
Tags: fourth quarter, HOMAG Group AG, woodworking industry, woodworking machines