Greenply trusts on ANDRITZ to produce first fibers
&nbspMonday, August 28, 2023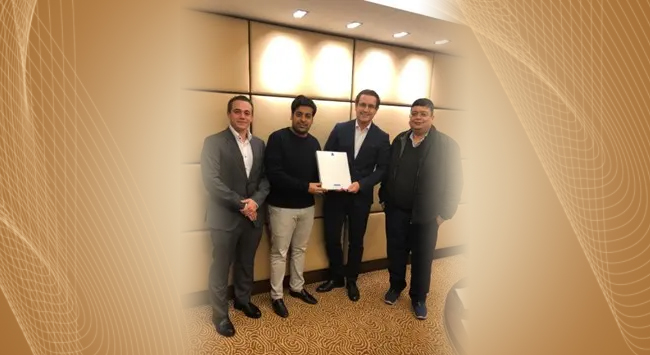 Greenply Industries Limited has successfully produced first fibers with its new
high-performance pressurized refining system from ANDRITZ at its MDF (medium-density
fiberboard) production facility in Vadodara, Gujarat, India.
Sanidhya Mittal, Joint Managing Director, Greenply Industries Limited, says: "The pressurized refining system from ANDRITZ is highly efficient and energy saving, which is in line with our environmentally friendly production process. We would like to thank ANDRITZ and its team for their assistance during the installation and the high level of professionalism throughout the whole project."
The refining system has a design capacity of 35 bdmt/h and processes wood chips for producing various types of MDF products. It is equipped with a proven S 1056M single disc refiner ensuring highly efficient pre-steaming, low electricity and thermal energy consumption, as well as excellent dewatering in the 20" plug screw feeder.
Greenply Industries Limited, founded in 1984, is one of India's largest manufacturers of high-quality interiors and produces a broad range of MDF products, such as plywood, decorative veneers, doors, and related products. Greenply holds the FSC® certification in forest management.
Tags: Andritz, first fibers, FSC® certification, Greenply, MDF products