Discover the future of flooring with i4F-CeraGrout Technology
&nbspMonday, October 23, 2023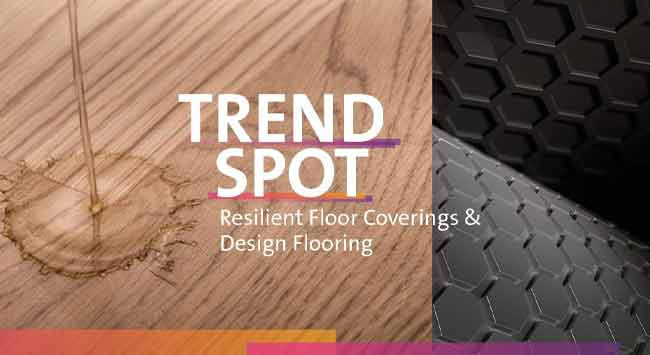 i4F, a prominent player in the flooring industry, is set to unveil its groundbreaking innovations at DOMOTEX 2024 in Hannover. So it's time get prepared to be amazed by the wonders of CeraGrout technology, exclusively available through i4F. With its CeraGrout technology, the Belgian group iF4 presents an impressive development that offers lovers of tiled floors another practical and aesthetically pleasing alternative.
Imagine tiles and panels that perfectly capture the modern aesthetics of "rectified" ceramics with integrated grout, offering unrivaled durability and resistance to wear, stains, and household chemicals. Not to mention, they're a breeze to install!
As a group of companies providing patents and technologies to the flooring industry, i4F was among the first to confirm its participation at DOMOTEX in Hannover in January 2024. There, the company will not only present all its achievements in the fields of drop-lock, digital printing, surface finishing, wall and ceiling, panel composition and sustainable process technologies, but also showcase clever developments. Best example: the new, renamed range of i4F-CeraGrout technology from the surface finishing cluster.
Exclusively available via an i4F licence, tiles and panels with CeraGrout technology are designed to perfectly bring to life the aesthetics of modern "rectified" ceramics with integrated grout. According to iF4, tiles and panels with CeraGrout are extremely durable and offer excellent resistance to wear, stains and household chemicals. They are also very easy to install and replace, especially compared to traditional ceramic. The technology works for both floor and wall panels and allows floor collections to be extended to wall applications.
The durability of rigid core products is further maximised by adding a coloured wear layer between the decorative foil and the core. Because i4F CeraGrout technology mills grout directly into this additional wear layer, which is available in any colour, the risk of grout damage, colour variation, staining and mould is said to be eliminated. According to the Belgians, this increased resistance outperforms both a V-groove and a conventional ceramic joint in terms of wear and tear. The i4F CeraGrout technology also allows an additional grout line to be milled in the centre of a tile or panel, mimicking two pieces on a single panel. This greatly facilitates the creation of staggered patterns and significantly reduces installation time.
Tags: CeraGrout technology, floor technology, woodworking, woodworking UK