CMC Texpan proudly presents its latest innovation
&nbspMonday, September 11, 2023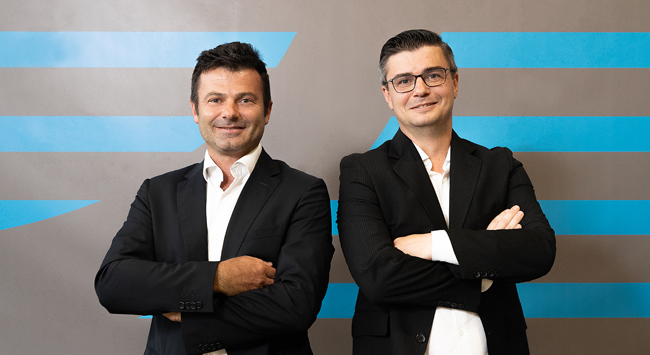 CMC Texpan, located in Colzate (Bergamo, Italy), is the front-end specialist and worldwide leader supplier of machinery and plants in the wood-based panel industry of the Siempelkamp Group.
The 2023 started with great changes for CMC Texpan:in March Mr. Alessandro Brembilla took over the management as Managing Director, while in July Mr. Cristian Lochis became the new Chief Financial Officer of the company.
Based on the Italian style and thanks to the German effects of its headquarters, CMC Texpan is a company that always tries to improve and propose state of the art machines, enhancing and realizing new systems, machines or components.
In this direction, the company is proud and glad to present one of its last innovations: the "Modular segment rollers" for roller separator. These rollers, made of modular segments, allow replacing only the part of the roller that are damaged or worn out, without replacing the entire roller of the separator; these special new modular rollers can be also installed on machine out of the CMC Texpan manufacture, therefore thanks to these aspects it is consequently possible to obtain significant cost saving, in addition to the maintenance of the roller separator become easier, faster and friendly. Thanks to its construction features (hollow internal part), these new rollers have an extra surface hardness that make them more resistant and efficient.
From next 30th September to 3rd October, CMC Texpan will attend Intermob (Tüyap, Turkey): the international furniture side industry, accessories, forestry product and wood technology fair. CMC Texpan will be present at Hall 7 Stand 723and its team will be at your disposal in order to satisfy any request, clarification you may need.
For more information visit the web site www.cmc-texpan.com and the LinkedIn page at this link www.linkedin.com/company/cmctexpan/ or write to info@cmc-texpan.com.
Tags: CMC Texpan, Siempelkamp, wood and panel, wood-based panel, woodworking, woodworking and manufacturing, woodworking industry, woodworking UK