Cefla extends support for Desicor
&nbspThursday, August 10, 2023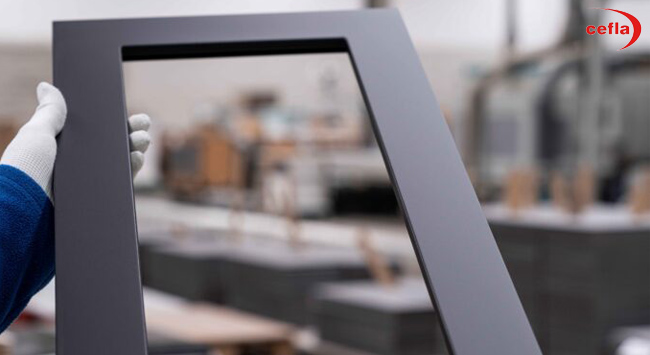 Cefla Finishing became the trust worthy surface finishing partner of Desicor who is one of the well known Portuguese manufacturers of furniture and decorative panels. Desicor chose Cefla to make its furniture both highly distinctive and extremely high-quality whereby the products are scratch-proof, ultra-strong and deep matt surfaces.
The Finishing BU has designed an innovative, patented drying oven – Exydry – and incorporated it into Desicor's existing coating line to obtain super-matt, extremely hard-wearing finishes, even on objects with complex shapes. Cefla Finishing even came up with a customised solution that could be combined with the existing technology to give rise to a new production line.
Cefla extended its help to its partner Desicor with constant training and on-site or remote assistance. Pedro Ramos, Process Engineering Manager at Desicor, therefore conformingly said, "In Cefla there's always an expert available, well-prepared on the latest technology and ready to help."
Desicor has been a known face in the furniture market as it has been producing furniture fronts for the global market. It has been producing flexible and innovative solutions that are demand. With further changes and shift in demands the company has correctly realised the need for change to maintain its place in the ever changing furniture market. The company chose the partnership of Cefla Finishing to implement new production technology in order to gain tangible competitive advantages with improved productivity and quality.
Tags: Cefla, CEFLA FINISHING, Desicor, furniture, surface finishing, wood, wood and panel, woodworking, woodworking and manufacturing, woodworking and processing, woodworking industry, woodworking UK