AkzoNobel brings game changing technology with recycled paint
Published on :Monday, July 20, 2020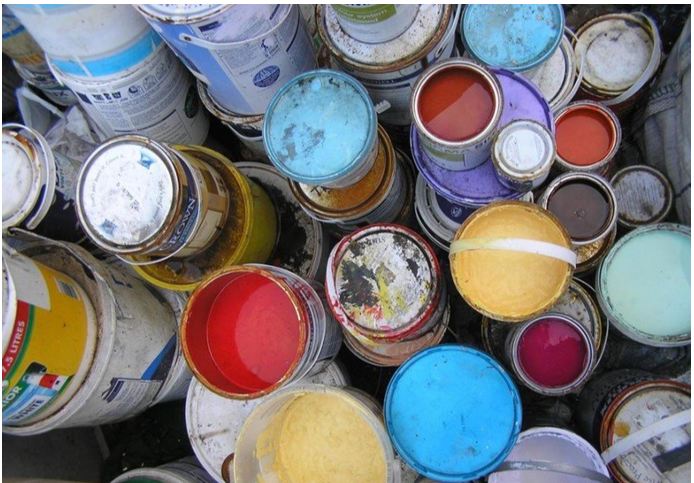 "Evolve is a game changer. It's the first time a mainstream brand has developed a paint with remanufactured content." AkzoNobel experienced the success of a wonderful initiative of creating recycling paint. Team AkzoNobel developed recycled paint with partner Veolia in the UK. And the groundbreaking partnership in the UK with resource management experts Veolia, helped in turning dreams to reality and become the first major manufacturer to launch a recycled paint product.
Developed by Dulux Trade brand, Evolve is a revolutionary matt emulsion which contains 35% recycled paint. It's made from leftovers which otherwise would most likely have been destined for landfill.
Game-changing innovation in decorative paints doesn't happen in a day. So it's kind of a big deal when it does happen. Once the unused white paint has been reclaimed, it's sorted, filtered and refined by Veolia. It's then re-engineered with new paint by AkzoNobel and tested extensively to make sure that every tin meets the high standards expected from Dulux Trade.
Rinske van Heiningen, AkzoNobel's Director of Sustainability on this happy moment, opined that "We're always looking for new ways to drive sustainable innovation, cut down on waste and create a circular economy for paint – while offering our customers fresh solutions that don't compromise on quality. By introducing Evolve, we will reduce the carbon footprint of our Dulux Trade products, and help our customers reach their own sustainability goals."
Research in the UK has revealed that more than 50% of households have between four and 20 tins of part-used paint gathering dust from old DIY jobs, while an estimated 50 million liters of paint sold in the UK goes to waste each year. Recycling these leftovers could go a long way to taking the pressure off the environment.
"Sustainability is at the heart of our business," continues Rinske. "That's why we focus on developing products and technologies with the biggest positive impact. We're also well aware that people expect more than just a product from a brand, so we're constantly striving to deliver the most sustainable – and impactful – solutions."
Evolve was created after years of investment, hard work and commitment to improve our sustainable offering. Its success is also down to the very strong collaboration with Veolia, which was paramount to developing the product. A particular achievement was reducing the carbon footprint of each liter of Evolve paint produced by more than 10% (compared with standard vinyl matt).
Tags: AkzoNobel, Dulex, paint, recycled paint, Recycling, woodworking and manufacturing