2020 & Compusoft meets at KBB 2022
&nbspWednesday, March 2, 2022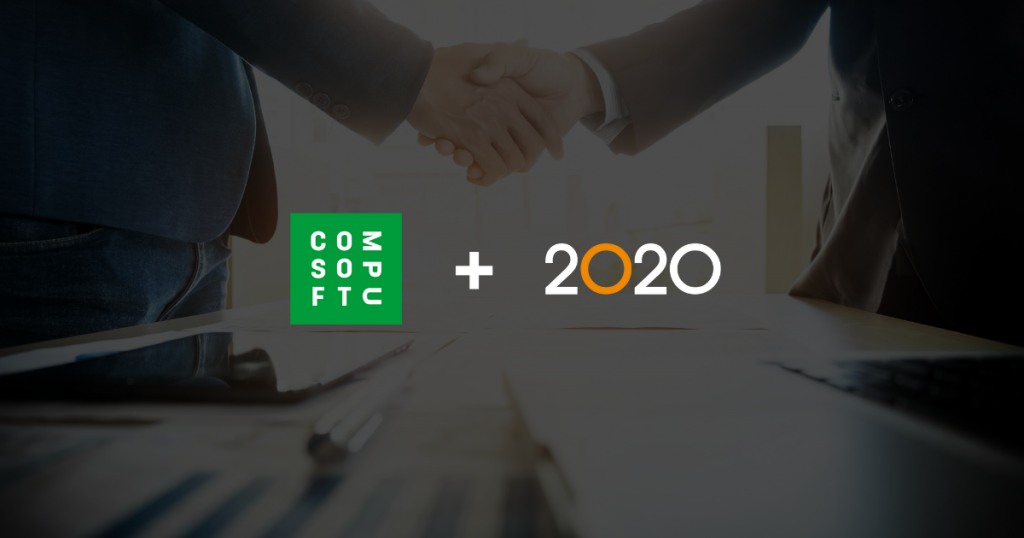 2020 & Compusoft are excited to announce that they will be sharing a combined stand at KBB 2022. 2020 & Compusoft will be showcasing their end-to-end software solutions and discussing digital transformation strategies with kitchen & bathroom businesses.
"We're thrilled to be back at KBB and together for the first time as one company," says Tim Lambert, Senior Director EMEA, Managing Director UK&I at 2020. "It will be excellent to meet with members of our industry in person and discuss how 2020 + Compusoft together can deliver the best outcomes for our valued customers, existing and new. We very much look forward to meeting folks at our combined stand."
2020 & Compusoft have recently launched new cloud-enabled design software to the industry, which they are looking forward to demonstrating at the show. They are also able to provide software solutions for any part of the customer journey to increase footfall and sales whilst focusing on a fantastic customer experience.
2020 & Compusoft activities planned at KBB 2022:
New cloud-enabled design software presentations
New product demonstrations, including the new Room Survey app
Virtual reality experience that immerses viewers in a kitchen and bathroom design
Touchable screen that showcases how businesses can enhance their customer buying journey online
Training sessions on new features and tips on design software
"Bringing our software and people together for the first time is an exciting moment for our new company and one we're really looking forward to," says Alexander Ainge, Managing Director at Compusoft GB. "It will give customers an insight into how much we can now provide to aid the growth of their businesses."
kbb Birmingham 2022 opens this week, from 6-9 March 2022 at the NEC Birmingham. Join thousands of the KBB industry for four days of networking and specifying.
Organisers of kbb Birmingham 2022 say the show will bring the industry back together after an unprecedented two years as it reveals some the major highlights visitors will get to experience.
Commenting on the return of the show, kbb Birmingham sales director Jon Johnston said: "We are looking forward to reuniting the KBB industry for four days of unrivalled networking and specifying. For many of our exhibitors this will be the first opportunity they've had to showcase their latest products and services, following an unprecedented two years. Kbb Birmingham offers an unbeatable opportunity for our community to meet in-person with valued partners, colleagues and visitors ­– we can't wait to welcome everyone back."
Tags: 2020, Birmingham, Compusoft, COVID, digital software, digital transformation, Industry 4.0, KBB 2022, kitchen, Software, software solutions