Uvadrev-Holding confirms its trust in Siempelkamp's expertise
&nbspTuesday, February 23, 2021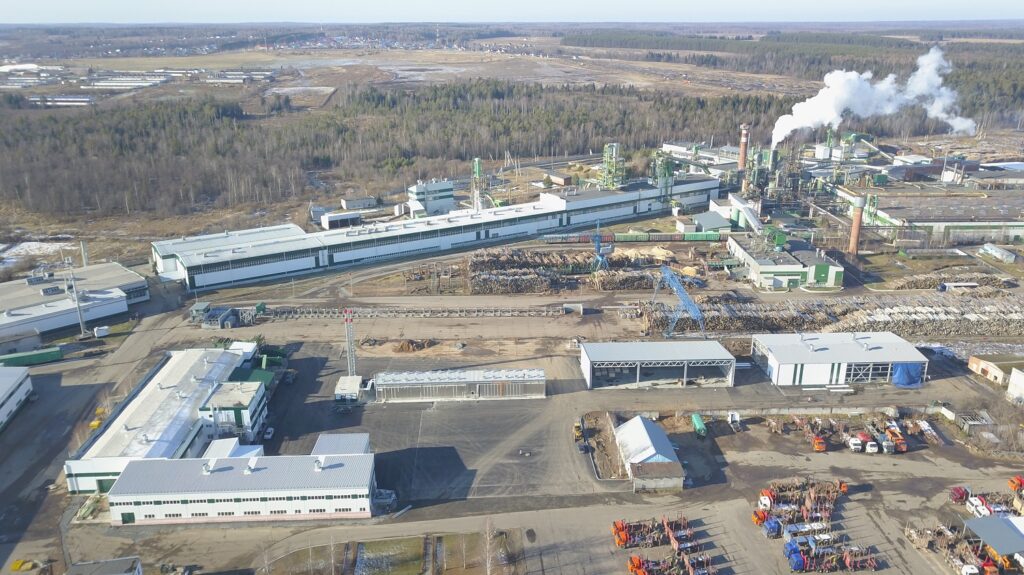 "We look forward to continued good cooperation", opined the Russian wood-based panel manufacturer Uvadrev-Holding as they once again placed an order with Siempelkamp for a new chipboard plant. This is the second time that the holding company has opted for a system from its German partner and its expertise in supplying systems from a single source.
Uvadrev Holding production site
At the Uva site, Uvadrev is replacing an existing system with the new complete chipboard system made by Siempelkamp, ​​the core component of which is a ContiRoll ®of generation 9 in 9 'x 32.1m format. The plant is designed for an annual output of 500,000m³. With the investment, Uvadrev is not only expanding its production capacity, but also optimizing quality and manufacturing costs. A range of panels in the finished formats 1,830 x 2,750 mm and 2,070 x 2,800 mm is planned, which will be further processed in the furniture industry. The new Siempelkamp system not only stands for innovative press technology, but also for sustainability: its gluing is based on the stricter limit value for the emission of formaldehyde from wood-based materials, the E05 standard; Dry urea is used in the middle layer to reduce formaldehyde levels.
After the particleboard plant commissioned by Siempelkamp in 2012 with a production range of 300,000 m³ per year, this is the second project that Uvadrev and its German partner are realizing together. The start of assembly is planned for the beginning of 2022. "The decisive factor for this cooperation is the trust that we have placed in Siempelkamp based on our good experience. Our first jointly implemented system exceeded the promised performance. This is the best basis for us to once again build on the competence of our partner who, as a complete system provider, also has the expertise to precisely assess and implement customer needs, "says Sergej Ostanin, project and production manager at Uvadrev.
Tags: Covid-19, ligna, pandemic, Siempelkamp, Uvadrev-Holding, woodworking and manufacturing, woodworking industry, woodworking UK