Unwinding window technology from Uniform
Published on :Wednesday, June 22, 2022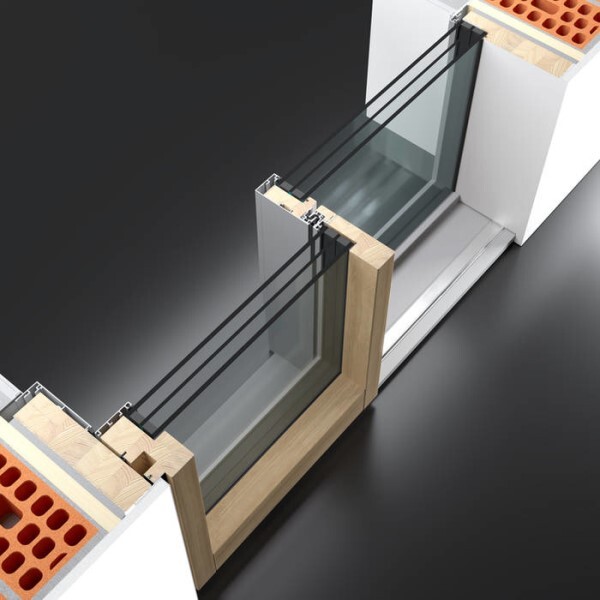 Uniform Spa brings an array of innovations at the Holz Handwerk and Fensterbau Frontale. Uniform Spa has been designing and manufacturing wood-aluminium and wood-bronze window systems. Technological innovation, material quality, energy efficiency, sustainability and respect for man and nature.
uni_cover
The tradition and warmth of the wooden window is made stronger with the external protection of our low-maintenance aluminum or bronze frames.
Durability, energy savings, cutting-edge design.
Available in a wide range of colors and finishes, our aluminum covers can be assembled mechanically or welded, for a perfect aesthetic and technical performance of the corners.
uni_therm
uni_therm is the curtain wall system in glue-lam oak with external cladding in aluminum, bronze or wood.
Thanks to the use of glue-lam oak wood, uni_therm façade achieves high performances in terms of thermo-acoustic insulation and ensures a higher living comfort guaranteeing to the designer a high versatility and design flexibility.
All new magis40
Great freedom of customization, extreme minimal lines, excellent performance: these are the features of magis40, the new system created by Uniform with uni_one technology.
An unprecedented technological challenge. Light is the new protagonist of environments. In magis40, the visible section of the sash of only 40 mm increases the glass surface area, ensuring greater brightness and better living comfort. Clean shapes and functionality come together in the realization of a unique product that, thanks to the combination of wood and aluminum and the search for innovative technical solutions, ensures excellent performance of thermal and acoustic insulation. magis40 is the first window ever to obtain the energy efficiency class phA in climate zone 4 by Passive House Institute.
With magis40 the frame flush with the wall leaves ample room for the designer's freedom of expression: the window and door is no longer just a technical component, but becomes a discreet element that blends with the furnishings of the house.
HS-magis40 – NEW
One of a kind, the HS-magis40 by Uniform is the lift and slide system that completes the minimalist line of the magis40. The HS-magis40 Uniform Kit, as with the casement one with the same name, makes it possible to install a window with an exposed section of the sash of only 40mm and a concealed frame flush with the wall.
Tags: Fensterbau Frontale., Holz Handwerk, Uniform Spa, wood, wood and panel, woodworking and manufacturing, woodworking industry

Read Magazine Online