Ultimate canvas for amazing creations from Finsa
&nbspMonday, March 20, 2023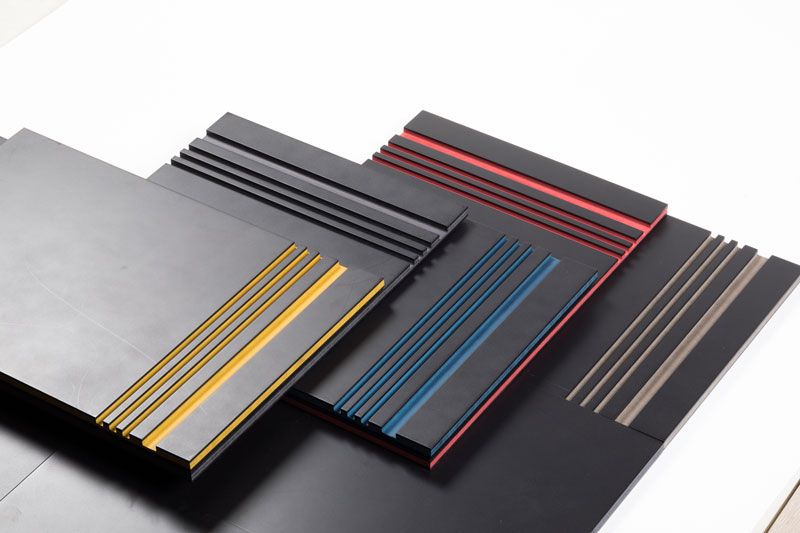 FINSA's Fibracolour EZ is a range of decorative boards made of wood fibres (MDF) coloured throughout.
Fibracolour EZ offers new possibilities in the field of decoration and interior design, allowing a wide variety of aesthetic effects and the application of innovative finishes, such as lacquers, waxes, varnishes, pantographs, digital printing or application of textures on the
surface.
Fibracolour EZ can also be coated with natural veneer or melamine, creating an attractive contrast between the surface and the edges of the product. Ther Fibracolour boards are of EZ quality. This property gives the board a very low formaldehyde content.
Finsa Fibracolour MDF
The full Finsa UK coloured MDF range is available ex-stock from Timbmet for nationwide delivery.
Fibracolour – 6 Colourways in 2850 x 2100 x 19mm sheet size.
Twincolour – 5 Colourways in 2850 x 2100 x 16mm sheet size. 3mm black outerface with colour MDF in the core.
Finsa is a leading company in the manufacturing of wood-based panels, offering solutions for industrial, structural and decorative applications. With 11 factories in France, Spain and Portugal, Finsa supplies materials to over 90 different countries all over the world.
Finsa works closely with the creative industry, by collaborating with designers and architects and supporting initiatives that promote innovation within the sector. Thanks to continuous research, our range of special products has not stopped growing, we offer more and more innovative solutions and products.
Tags: Fibracolour EZ, fibreboard, Finsa, wood and panel, woodworking, woodworking and processing, woodworking finish, woodworking industry, woodworking UK