Raute Corporation welcomes new Chief People Officer
&nbspThursday, March 30, 2023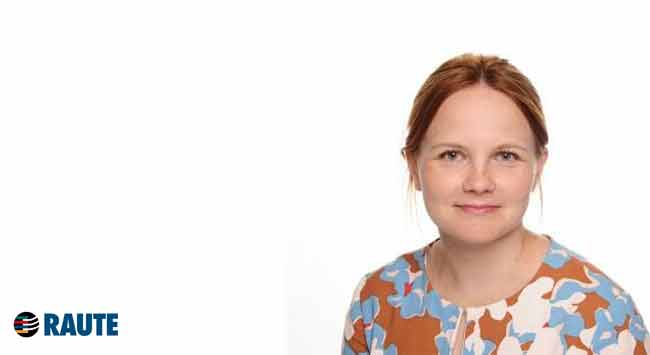 Raute Corporation appoints Tarja Moilanen as Chief People Officer. She will take over the Raute CPO position on June 1, 2023. Tarja will join Raute from Konecranes, where she holds the position of HR Vice President in EMEA region. Ms. Tarja Moilanen will report in her position to the President and CEO Mr. Mika Saariaho.
Tarja Moilanen has over 12 years' experience in Konecranes in different leadership roles related to people and culture matters, ranging from business partnering, to daily HR operations and expertise roles in rewarding and corporate responsibility. Earlier in her career, Tarja Moilanen has worked also at Rautaruukki in various HR positions.
"I'm pleased to welcome Tarja to join Raute team and wish her best of success. Tarja's wide experience on global talent environment and HR practices, tools & systems will be highly valuable in her new role. Raute is moving to the next phase of its development, where people and culture development are increasingly important for our future success, and I'm convinced that Tarja can bring many new things to support that agenda", says Mika Saariaho.
Raute's interim CPO Mia Könnilä will continue in her role until Tarja Moilanen joins Raute. Mia Könnilä will then move back to her earlier role as the Head of Raute Finland HR function. "I want to warmly thank Mia for the excellent work during this transition period," Mika Saariaho says.
Tags: Raute, wood, woodworking, woodworking and manufacturing, woodworking and processing, woodworking event, woodworking industry, woodworking UK