Pytha updates 3D CAD software
&nbspTuesday, September 20, 2022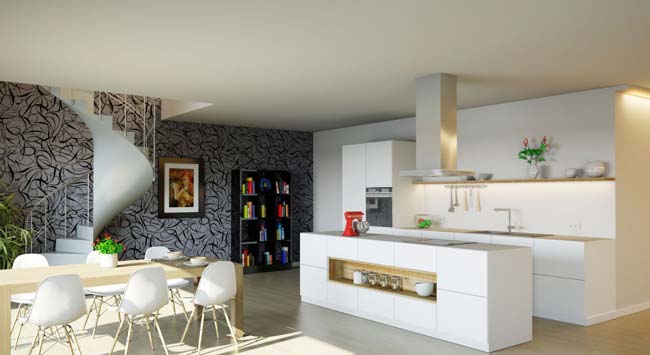 With its proven 3D CAD system, Pytha Lab offers powerful software for carpenters, shopfitters, furniture designers and interior designers. With the new and optimised Version 25, all areas are covered from planning to presentation to production.
The current version has a new programming interface that allows users to develop individual additional components themselves or to commission them. This allows the user to create their own generators and configurators according to their operational requirements. With the new plugins, entire kitchens can be configured in just a few minutes, office furnishings can be designed and complex stair constructions can be created that can be seamlessly transferred to production. Some powerful plugins such as the kitchen wizard and a staircase generator are supplied with the "Generators" module and enable efficient and faster planning of time-consuming projects.
The system also scores in terms of presentation with a new, fully integrated render engine that allows high-end visualizations directly in the modeler. Pytha generates photorealistic images in seconds. The user may then continue constructing immediately. Every user can achieve high-quality results with little effort. A specialist is not required for this, the lighting of the scene is simple and uncomplicated. The so-called denoising, an intelligent noise filter, makes it possible to generate a finished image within a few seconds. As a result, even with the basic version, the user can render projects in photorealistic quality and create convincing presentations without spending a lot of time.
Phyta also offers a variety of powerful innovations in the area of ​​production and greatly simplifies the production of individual designs. Label printing has been completely revised, when working with nesting an automatically generated overview sheet ensures order and the interaction of parts lists and labels helps with packaging and assembly. Thanks to the intelligent SVG interface, Version 25 can also be used to control the Shaper Origin hand-held CNC milling machine.
Tags: 3D CAD, furniture software, PYTHA, PYTHA 3D-CAD, Software, wood, wood and panel, woodworking and manufacturing, woodworking and processing, woodworking industry, woodworking software