Minimax inaugurates it's first office in Scandinavia
&nbspMonday, August 14, 2023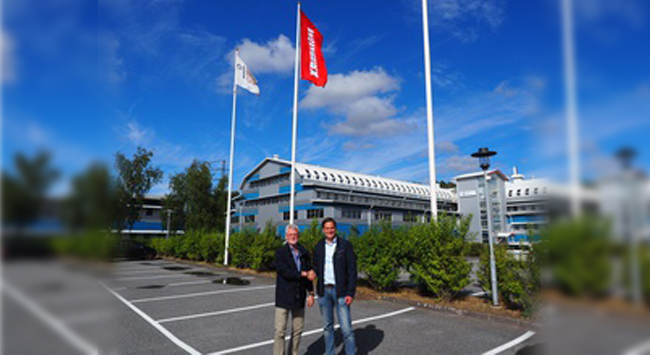 Minimax Viking Group is pleased to announce it's latest inauguration in Gothenburg,
Sweden. Minimax Scandinavia AB is represented by managing director Mr. Leif Martinsson.
"We are going to act as a sales and service hub that can offer process related and holistic fire protection solutions and services for the marine, industry and energy sector", Leif Martinsson ex-plains.
Martinsson is working in the field of fire protection business for more than 20 years,
and has been representing Minimax in Scandinavia through his former company Safetech
IPS AB.
"We are very glad to welcome Leif Martinsson on board of our team. With the new entity
and setup we are getting much closer to our many esteemed existing and also new
customers in Scandinavia", Thorsten Westphal, Managing Director of Minimax Fire
Solutions International GmbH, declares at the opening ceremony in Gothenburg.
Minimax Scandinavia AB is part of the internationally operating Minimax Fire
Solutions International GmbH, headquartered in Germany. The new office will
strengthen the local presence in all Nordic countries.
Tags: announcement, energy sector, fire protection solutions, first office, Gothenburg, industry, Leif Martinsson, Managing Director, minimax, Nordic countries, Scandinavia, Thorsten Westphal