LIVE.HOMAG 2021 to make interaction easier
Published on :Wednesday, April 14, 2021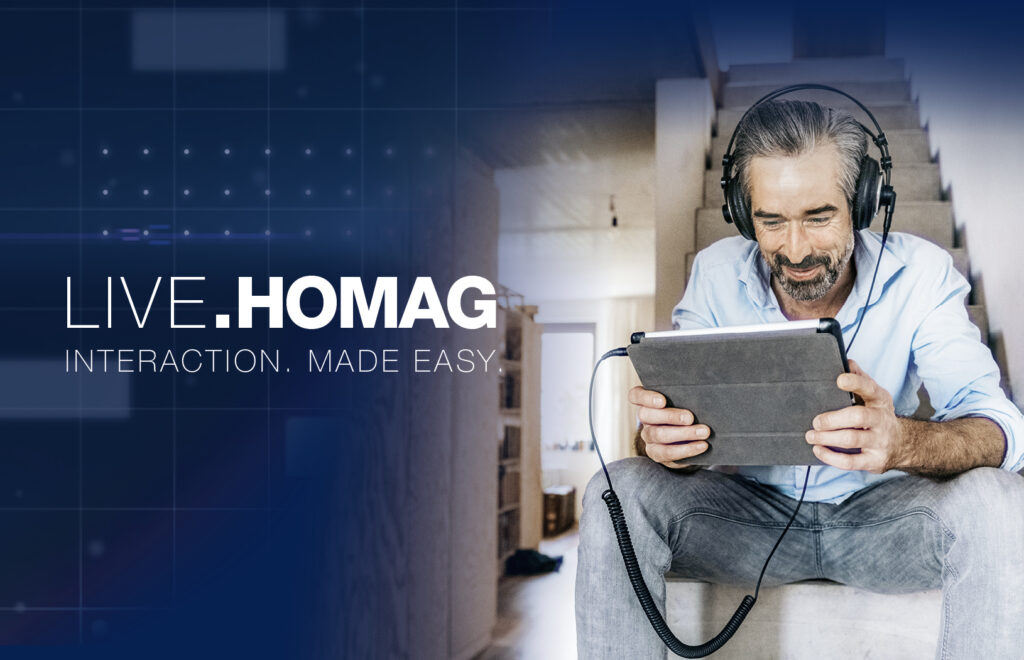 What we are all missing most in the current climate is personal interaction. And, therefore HOMAG has developed LIVE.HOMAG — a virtual event concept that enables greater connection by using webinars, live demonstrations and personal conversations. LIVE.HOMAG will introduce a variety of topics, new paths and an experience. Attendees have the flexibility to decide which topics interest them and which of the over 500 events they want to attend. Running from May 10 to June 10, the digital events will be broadcast live from Horb and Holzbronn (Germany) to provide attendees with first-hand information about HOMAG solutions, machines, plants, production technologies, concepts and software. At the heart of this concept are three topics that will shape the future of wood processing: apps and digital building blocks for workshops, production in batch size 1 and solutions for solid wood.
Digital solutions: so very simple.
HOMAG wants to support all woodworkers in their day-to-day workshop tasks. With this in mind, practical digital assistants have been developed to make everyday tasks easier: Whether organizing edge or panel material, sorting parts and preparing them for assembly, or reducing waste and optimizing production, HOMAG has everything needed. At Live.HOMAG, the world market leader in wood processing will showcase digital support solutions suitable for any workshop.
Solid wood: everything from a single source
Together with the Danish specialist in solid wood, System TM, and the German expert in production systems for timber house construction, WEINMANN, HOMAG offers integrated solutions in the field of solid wood.
Batch size 1: huge variety, low costs
Market-driven production costs resulting from optimal use of available resources, short production times and low on-hand inventory are crucial factors, particularly if you produce a wide variety of products. In this respect, HOMAG boasts industry expertise, many years of experience and comprehensive knowledge about the broadest range of production solutions.
Live from Horb and Holzbronn: highlights and innovations
Live.HOMAG will provide knowledge for all woodworkers — and all events are available free of charge and in multiple languages.
Something for everyone
Live.Explore provides a wide range of information to allow attendees to discover the benefits of HOMAG solutions for their business. Live.Webinar will provide participants the opportunity to see HOMAG experts explain the machines, technologies and production methods in various fields of application. The specialists will also be able to address any questions from participants. Questions will also be answered during Live.Forum sessions. Live.Connect is the ideal place for people who want to talk directly.
Tags: Automation, CNC machines, homag, industry 4.0, ligna, Live.Homag, woodworking and manufacturing, woodworking event, woodworking industry