interzum 2023- a fresh impetus to sustainable future
&nbspThursday, May 25, 2023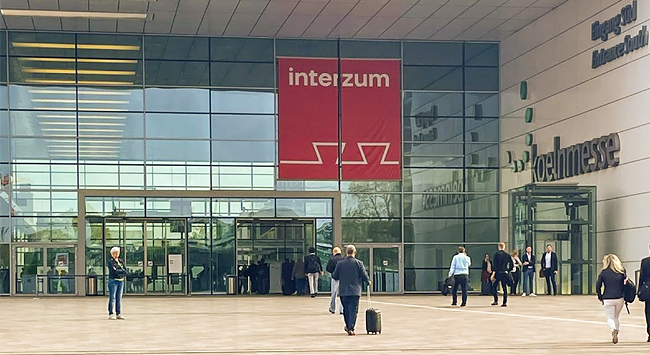 An inspiring wrap follows interzum 2023 as the industry came together and celebrated creativity, innovation and communication with around 62,000 trade visitors from across the globe. interzum in Cologne, Germany, ended very successfully on Friday, May 12, 2023. With approximately 62,000 trade visitors from some 150 countries, the leading international trade fair for suppliers to the furniture and interior design industry exceeded all expectations and inspired all present at the stands and numerous special event areas over the course of four days. The roughly 1,600 exhibitors had waited four years to finally be able to convene at the industry's leading global event again.
Accordingly, exhibitors and trade visitors alike were thrilled to have the chance to make full use of this global platform for communication and commerce once more. The exhibiting companies unveiled their innovative solutions and newest products at interzum and made their mark. "The trade fair could barely have showcased its importance for the industry any better," said a delighted Oliver Frese, Chief Operating Officer of Koelnmesse. For him, the event's success is a clear sign "that first-rate flagship events such as interzum are more vital than ever."
interzum is giving the industry fresh impetus with its guiding principle of neo-ecology
The trade fair's central theme was sustainability. With its focus on the overarching concept of neo-ecology, interzum brought sustainability, climate protection, resource efficiency and forward-looking planning to the fore before the trade fair even began. It became clear just how much interzum struck a chord with the industry at the trade fair's stands, where nearly all the exhibiting companies recognized the increasing importance of environmental issues. Aspects such as resource efficiency, smart materials, renewable energies or recycling and upcycling were key to many of the innovations exhibited.
Tags: Cologne, Koelenmesse, ligna, wood, wood and panel, woodworking, woodworking and manufacturing, woodworking and processing, woodworking industry, woodworking UK