Intermob Fair to return soon in 2024
&nbspWednesday, October 4, 2023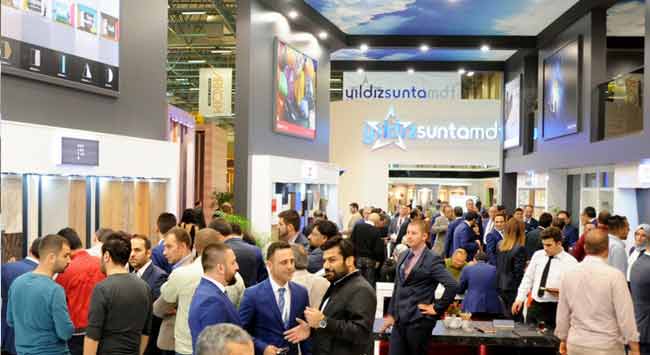 The Intermob Fair 2024 edition will be back again the next year from September 12 and will continue till September 15. It will open its show floor at Tüyap, Istanbul. This year the 25th edition of the International Furniture Side-industry, Accessories, Forestry Products and Wood technology Fair, where exhibitors and visitors from different countries came together, ended after a successful and elaborate show. The 2023 edition gathered memorable moments with expanded positive experiences.
The 25th Intermob Fair, held by RX Tüyap in cooperation with the Furniture Accessories Manufacturers Association (MAKSDER) and with the support of the Turkish Ministry of Commerce, hosted leading companies of the furniture sub-industry and accessories industry at Tüyap Fair and Congress Center in Buyukcekmece – Istanbul from September 30 to October 3, 2023. The fair transformed the spot into an international business platform. It offered the participants excellent opportunities to increase their exports and engage in opinions and ideas with industry professionals.
The fair this year attracted more than 500 companies and company representatives from Turkey and abroad. Visitors who attended the fair were from different countries like Germany, USA, Austria, Belarus, Belgium, UAE, England, China, Denmark, Indonesia, India, Iran, Spain, Sweden, Switzerland, Italy, Korea, Malaysia, Egypt, Norway, Uzbekistan, Pakistan, Poland, Russia, Singapore, and Slovenia.
Intermob, an almost traditional fair that has been now held for a quarter of a century, is one of the top three largest fairs in Europe in its field and the largest and most comprehensive specialized fair in Eurasia, allowing designs that inspire the future and the establishment of new business connections. Conducted in an indoor area of 120,000 square meters that is 50% larger compared to the previous year, more than 550 companies and company representatives, including 381 domestic and 173 foreign companies presented their products before the visitors. The products were from the fields of forestry products, chipboard, cover, panel, profile covering, edge banding, furniture accessories and systems, furniture chemicals, paints, adhesives, production materials and equipment, upholstery materials and equipment, fabric and sponge cutting machines. The overall development of the business relationships and ideas, no doubt, left an impression on the market while the wait for the next edition of the fair persists.
Read more news on Intermob here
Tags: intermob, trade fair, wood, wood and panel, wood technology, woodworking UK