Furniture assembly -a click away with HOMAG
&nbspFriday, November 5, 2021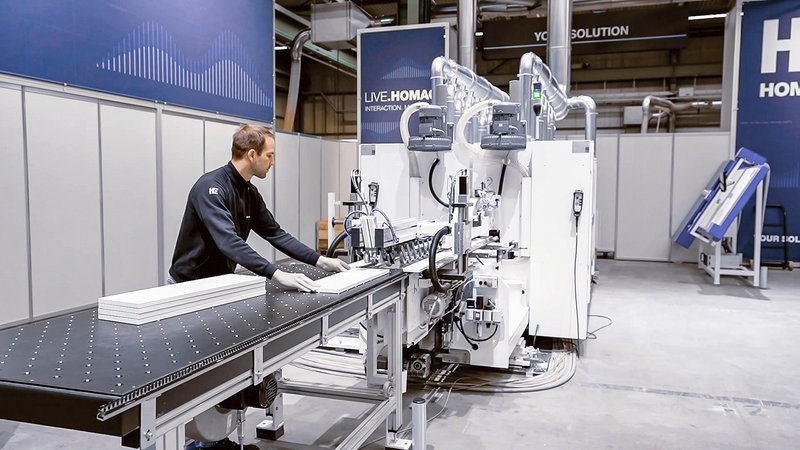 Now, furniture assembly is just a click away with HOMAG innovation technologies. HOMAG recently develop machines that produces furniture with click technology and enables the furniture makers to embrace flat-pack furniture production, which, in turn, simplifies processes from packaging to logistics.
Click furniture is an "aspiring technology" it allows furniture production to be carried out in a simple manner. It does away with bags of tools, screws, dowels and fittings, allowing users to assemble or disassemble the click furniture easily.
This concept came from the flooring sector where click systems have long been established. For more than 25 years, HOMAG has been developing and constructing machines in several performance classes for floor-click and wall panels profiles, and working with the licensors of click profiles.
It was the expertise and knowledge HOMAG has had in making click solutions more efficient for furniture manufacturers that drove the company to develop corresponding machines to produce click furniture.
The click technology for the furniture is applicable to all the main components – from the drawer to the standard cabinets and shelves. Some companies utilise a fibre glass locking element that is integrated into the board. When assembling, the locking element bends inwards, allowing users to push the board through; it then bends outwards and connects two boards together. The locking element can be unlocked with a simple tool to disassemble the furniture. Additionally, it is automatically inserted during the profiling of the panels through HOMAG's machines, thus minimising additional steps needed and reducing the set-up time.
With the click technology, the advantages of flat-pack furniture production is maximised. From a furniture producer's perspective, flat-pack furniture requires less space for big projects. This, according to Goh, eliminates the need for extensive logistics and minimises the damage of furniture during transportation and assembly.
Tags: Automation, Covid-19, FURNITURE ASSEMBLY, homag, wood technology, woodworking and manufacturing, woodworking event, woodworking industry, woodworking technology