Cyncly demonstrates integrated solutions at SICAM
&nbspTuesday, October 24, 2023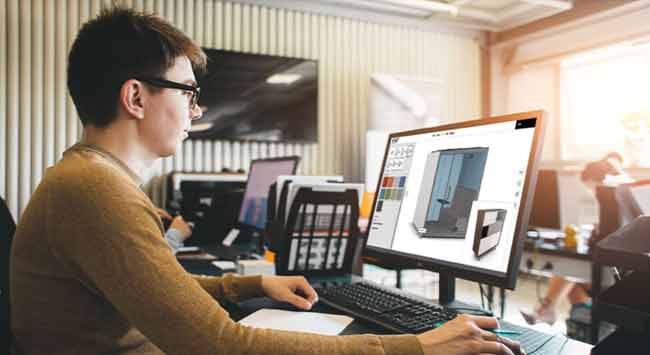 Cyncly, one the leading global providers of software and content solutions that help make spaces amazing, confirms that it showcased its integrated solutions for furniture manufacturers and component suppliers to SICAM. Cyncly's industry-specific solutions are designed to help the industry speed up processes and optimize the internal flow of data, from design to delivery, to support growth and faster responses to changing customer expectations.
Furniture manufacturers are facing greater pressure to offer customers high levels of product customization, delivered in a seamless experience from when they place and order to the arrival of personalized products. Cyncly's platform strategy offers the industry's most complete portfolio of customer-facing and project and production management solutions to overcome these new challenges, with leading Design/CPQ, CRM, ERP and MES software tailored to the spaces for living sector. Cyncly customers can move faster and produce more flexibly, creating opportunities for greater profitability and growth.
"We are thrilled to be introducing the Cyncly brand to SICAM for the first time ever," said Andrea Gnoato, General Manager of Kitchen, Bathroom and Furniture (KBF) Manufacturing. "We've listened to the industry's needs and now offer a more complete set of solutions, more integrated than ever before, to help our customers succeed. Our solutions help our customers integrate their businesses, from sales to production, to be more responsive to changing market needs and capitalize on new opportunities faster."
Located at Hall 10, Stand D26 at SICAM, Cyncly will be featuring 3CAD, visual CPQ software that connects sales to production of furniture, kitchen and bath products. It offers 3D configuration, visualisation, pricing, tracking and integration with ERP and CNC machines. The company will also feature Insight, which provides industry-specific ERP manufacturing software solution for cabinet, furniture and architectural millwork manufacturers. Insight helps manufacturers create a seamless flow of information from the bid and order entry through to final installation. 3CAD easily integrates with Insight, delivering a continuous connection between CPQ and ERP-MES systems customers run their business on one platform from order to production.
SICAM is the International Exhibition of Components, semifinished products and accessories for the furniture industry, taking place in Italy in October.
Tags: Cyncly, furniture, woodworking, woodworking event, woodworking software, woodworking UK