"Being at home" new business mantra at interzum 2021
Published on : Friday, May 15, 2020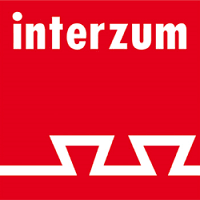 "Being at home" redefined at interzum 2021 with new digital printing trend. The future of living is here. In the growing uncertainties of daily life, interzum came up with an alternative solution to meet the need in this new normal condition. Stay Home, Stay Safe is the new way of life, and to make it even better, interzum brings the "Being at home" a redefined concept to lift your spirit as you stay indoors. interzum will therefore focus on the subject of digital printing in 2021 as part of its role as a source of inspiration and a platform for innovation. Following its debut in 2019, interzum plans to give this technology much more space at the trade fair with its special Digital Printing trend showcase event. Once again, exhibitors will have the opportunity to present their innovative product solutions in the field of digital printing to an interested trade audience in the context of the trend showcase.
New lifestyle and housing options will be developing at a rapid pace. Intensive use of digital media and the overlapping of individual's professional and private lives will lead to a new way of living. Work and home has given birth to new demands and created fresh needs. In the future, the quality of our living environments will be defined not only by the way the rooms are laid out and furnished, but also by the transitions between the indoors and the outdoors. As a result, the modern home will see new changes and interzum 2021 will be an ideal platform to present a crowd of innovations and draw a balance between the world inside and the world outside. This development is directly reflected in the layout and furnishing of home/office hybrids and in furniture design; manufacturers are responding with new product solutions and new production techniques.
Against the background of the latest technological advances arising through digitalisation, digital printing is about to make its final breakthrough. The trend showcase will focus on the various potential applications and the diversity of modern digital printing: on demand or customised, for use in direct printing or via image carriers. It will seek to respond to every unanswered question from furniture manufacturers, designers, interiors experts and architects – whether on the subject of advantages and risks, technological and design challenges, printable materials or technical implementations.

In order to demonstrate the possibilities offered by digital printing to trade visitors and enable them to make direct business contacts with the appropriate suppliers, interzum is extending an invitation to all companies that offer components, services, machines or unusual applications in the field of digital printing to participate in this key event as exhibitors. It's the explicit goal of the showcase to present this value chain in a self-contained yet diverse format and to offer visitors a "one-stop-shop" that can serve all needs and circumstances. The special exhibition area will be located in the Materials & Nature segment, which will also be the place to discover the latest developments being premiered at interzum 2021 by a host of surface specialists.
Tags: Cologne, digital rpinting, germany, home decor, home design, Interzum, woodworking and manufacturing, woodworking event
| | |
| --- | --- |
| | |
| | |