Akzo-Nobel takes necessary steps during international crisis
Published on : Thursday, April 9, 2020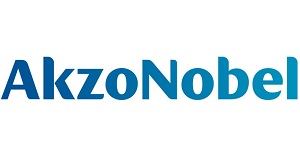 At AkzoNobel, their priority is to keep the employees, their families, and the company's partners safe and well during the outbreak of COVID-19 which continues to have a huge impact around the world. AkzoNobel closely monitoring the pandemic situation and taking all necessary measures. They fully support and follow national and local government requirements. They are also taking all reasonable steps to continue serving their customers and maintain business continuity. Their sourcing team is working closely with the suppliers to proactively manage their raw material supply. AkzoNobel is monitoring and managing the extent and duration of any local requirements impacting/related to their physical locations.
As the situation continues to evolve, they are constantly adapting their actions. At the same time AkzoNobel's customers are relying on them to provide products across a whole range of critical industries. For example, their coatings are used on hospital beds and other metal equipment (including oxygen bottles and ventilators), which are currently in high demand. AkzoNobel is therefore prioritizing their resources in this area to ensure production of these key items can continue. They also supply coatings used in the cans of food and drink that people are consuming everyday and the industry is working flat out to keep up with the increased demand. In addition, many of their coating products including decorative paints are a key part of the construction and transportation sectors. So, they are helping to ensure that crucial work can carry on, such as building new hospitals, while playing their part in keeping the transport of necessary supplies moving by road, sea and rail.
"Our customers are relying on us to provide products across a whole range of critical industries" – AkzoNobel.
AkzoNobel's paints and coatings and the functionalities they provide are actually vital to many essential products and they play a major role in people's daily lives. Therefore, where allowed, and following local and national requirements, AkzoNobel continues to operate because they are a key part of these essential supply chains.
Tags: AkzoNobel, coatings, COVID-19 outbreak, critical industries, employees, food can, important supplies, local requirements, paints, priority, safety measures
| | |
| --- | --- |
| | |
| | |