18th Jowat Symposium goes digital
Published on :Saturday, May 29, 2021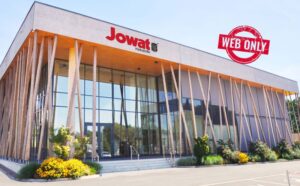 The 18th Jowat Symposium to be held as an online seminar series for the wood and furniture industry in cooperation with the Association of the German Furniture Industry eV, Bad Honnef and the Associations of the Wood and Furniture Industry NRW eV, Herford.
For the first time ever Jowat invites the industry professionals to a digital version of the Jowat Symposium to experience the online seminar series on all aspects of sustainable bonding. From June 1 to 22, 2021, Jowat will present new concepts and current projects on the subject of sustainability at Jowat and to take a look at the promising future of green bonding processes together with experts.
This event is aimed at decision-makers, users and interested parties from the wood and furniture industry who want to acquire expert knowledge in the field of gluing.
Tags: Jowat, Jowat Symposium, online seminar, sustainable adhesive, woodworking and manufacturing, woodworking industry