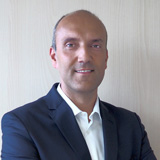 João Magalhães, Vice president,Global Woodworking and Composites, H.B. Fuller, speaks to Wood & Panel on excitement over digital connect in LIGNA.Innovation Network, plans going forward
2020 has been a difficult year. What are your plans on participating in LIGNA.IN an ideal platform to reconnect with the target audience?
João Magalhães: These nearly past couple of years have been particularly challenging for everyonewith the pandemic still affecting the way we make business, but ourstrong supplier relationships helped us navigate supply chain issuesfrom raw materials shortage and tight freight capacityandkeep up with ourcustomer'sdemand. Ligna is the perfect platform to talk about the future and our vision about how we canprovide better innovative sustainable adhesives and more efficient production processes to support our customers innovation and growth plans.
Tell us your plans of introducing new products and innovations in LIGNA.IN.
João Magalhães: Sustainability is here to stay, so our commitment to do more and better drive us tolook for ways to minimize our footprint, keepa strong focus in sustainable productsand enable our customers to achieve their own environmental goals.
With that, we are launching new reactive hot melt(HM) for edge banding produced with our low monomer patent technology and already showing extremely good performance. Lately, we have beenfocused on the opportunity to improve and have our low monomer reactive product range incorporating mass balance isocyanate from our partner Covestro.
We are also expanding our zero-formaldehyde water base adhesive with a new D3, the Rakoll® ECO 3ZF.
Additionally, we are presenting a full family of reactive HM for profile wrapping that can easily be adjusted to many operationsconditions. This is a huge benefit and allows our customers to achieve theirproduction process maximum efficiency. Within this same objective of increased efficiency, we are introducinga HM named Rakoll® 5437 Plus with aninteresting mix of properties that combines a very short setting time with a high green strength, while allowing for a very long open time. This enables a wide window of applicationswhilstkeeping the bonding quality, even under difficult conditions. More, its lower density and high bonding power allows a coating weight up to 15% lower than standard technology, improving efficiency and reducing the material expense.
LIGNA.IN is happening. Share your excitement over digital connect plan.
João Magalhães: Digitalization is already a megatrend, and the use of digital channels is becoming an advantage for the industry and we aredoing our part in this transformation. You can reach to a customer in a fast, flexible way and at the same time keep the proximity. At H.B. Fuller we have completely embraced these communications channels and now it forms part of our company culture.
With commitment towards innovations and climate neutrality. Tell us about your focus on developing sustainable adhesives.
João Magalhães: At H.B. Fuller, our focus on innovation drives how we think about our customers' needs, act on new ideas and deliver value year after year to our customers' products and processes. We also make our sustainability impact by extending the "mileage" of our adhesives, helping our customers to use more eco-friendly solutions or less adhesives, which manifests in both lower raw material consumption and lower energy cost in transportation. Additionally, we are helping customers move away from traditional materials and into more sustainable main component.
For instance, we are working in incorporating raw material from renewable sources. We are happy to demonstrate this is possible and therefore we are partnering with Covestro for the utilization of mass balance isocyanates in our reactive HM. The isocyanate and MDI (methyl diphenylmethane diisocyanate) were up to now difficult to be obtained from bio-based sources and Covestro has been able to provide a very good solution.
Rakoll®range will be on display at LIGNA.IN. Share more on this adhesive for woodworking segment.
João Magalhães: Rakoll®is a leading, trusted brand and these adhesives have a very strong reputation, perceived as robust, sustainable and reliable, and supported by H.B. Fuller technical teamsholders of an extraordinary knowledge of the woodworking applications. Rakoll® is not only the adhesive per se, is also the community of experts behind those adhesive solutions. Rakoll®grades have excellent performance acrossthe most typical woodworking adhesives technologies, like water base, HM and reactive HM.
Your latest developments in hot melt safety and sustainability minimizes workplace injuries and hazards. Share briefly on this.
João Magalhães: Sustainability has a lot of to do with lower hazard adhesives. We are developing solutions that emits less of potentially hazards by following the EU regulation. Our low monomer reactive HM that reduces the amount of free monomer that can potentially be in contact with the workers or the zero-formaldehyde release water-based adhesive that do not emit that substance, are just a couple of examples.
We take extremely seriously all that surrounds safety, be it workplace injuries orhazards at both internally and at our customers. Although we are developing more and more better adhesives, we always tell our customer it is mandatory to use the protecting equipment to minimize at most the risk of accidents when doing a job and strictly follow the product technical and security guidance.
Tell us about your market recovery plans while still combating new variants of the virus threat.
João Magalhães: As known, shifts in product demand have occurred due to the pandemic, which affected the adhesives industry overall.In fact, early in the pandemic, we also saw a slowdown or some erratic purchasing patterns in certain segments, but many of those are picking up again on top of very strong demand fordifferent woodworking segments.
Changes we made to our organizational structure, the investments we made in technology and innovation, the agility of our operations, and our team's growth mindset give us confidence that H.B. Fuller will effectively execute our strategy in 2021 and beyond, and continue to build on our strong global performance.
Our team has done a remarkable job of supporting customers through supply shortages by working closely to manage inventories and available materials. The near-term disruptions we are navigating are considerable, but they are temporary, and supply chain is expected to normalize to a more balanced level by the end of 2022.
One thing is sure, we never stopped developing our adhesive in close contact with our customers and we see our industry coming together very strongly. Andas said,boosting our digital channels have been helping ustowards our growth objective. In parallel, and while being aware the threats are still there,wekeep following the national authorities'protocols wherever our teams are,to ensure we continue producing and meeting our customers in a safely manner.
We are optimistic and envision a continuation of the strong recovery for our industry until the end of the year, whilstwewill continue to see high pressure on raw material costthat need to be correctly balanced.