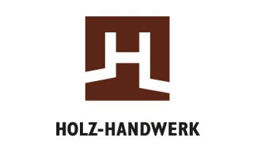 HOLZ-HANDWERK
2022 | 12- 15 July
Nuremberg, Germany
HOLZ-HANDWERK, the European Trade Fair for Machine Technology, Equipment and Supplies for the Wood Craft, focuses on processing and working on the living material wood. The latest trends and innovations for the woodworking & wood processing sector – from sawing and grinding machines to woodworking machines or extraction systems are showcased, HOLZ-HANDWERK is a key platform for sector and people, market and products.The exhibition started at the Nuremberg exhibition venue in combination with FENSTERBAU FRONTALE in 1992, when around 60,000 visitors attended. The event celebrated a significant success only two years later, when it attracted 70,000 trade visitors.
This makes HOLZ-HANDWERK one of the most important events for carpenters and joiners in the European region and developed into one of the most important trade fairs for machine technology, equipment and supplies for the wood crafts.
Link:- https://www.holz-handwerk.de/en/exhibitors/contact
Contact
Dominic Perez-Ayala
T:- +49 9 11 86 06-81 70
HOLZ-HANDWERK SPECIAL ISSUE

We will be focusing on Holz-Handwerk in our July-August issue. Showcase your products through our Holz-Handwerk Special issue and reach our readers across the globe. Even if you are not attending or exhibiting at the shows, stay updated through our magazine."

This is your chance to expand your business in the European market. Book your space now.

Holz-Handwerk Package
1 x half page advertisement on magazine
1 x full page editorial on magazine
1 x medium banner on the home page with link
Price: EUR 1999
1 x half page advertisement on magazine
1 x full page editorial on magazine
1 x exclusive video interview during Holz-Handwerk
Price: EUR 2999
1 x featured news on home page
1 x medium banner on home page for one month with link
2 x social media posts (LinkedIn)
Price: EUR 1499
Book your space now, Contact:
Ms. Chitralekha Banerjee
Associate Editor & Manager – Public Relations
Tel: + 1 917 677 7753
E-mail: pr@woodandpanel.com