Wood Taiwan 2022- a grand wrap
Published on :Friday, May 13, 2022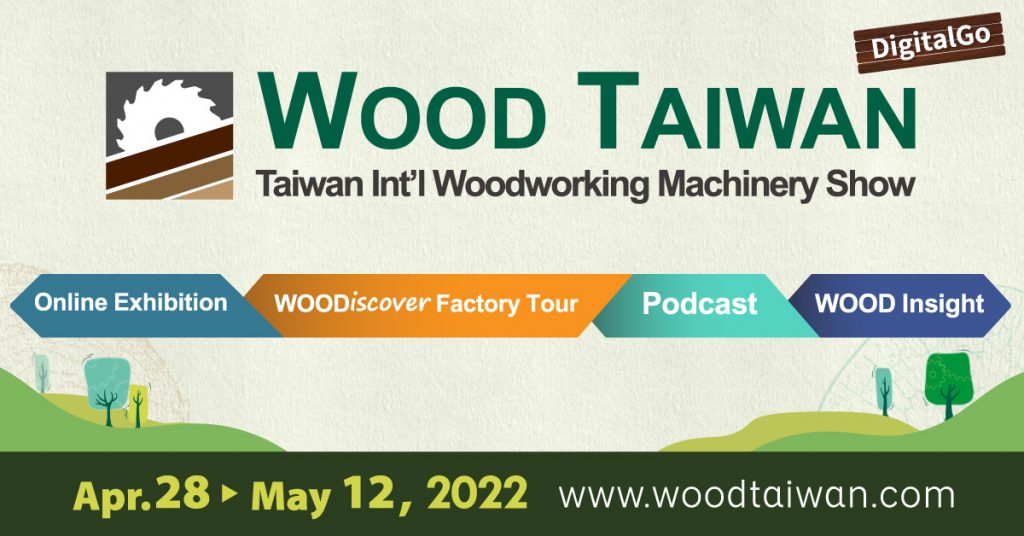 The online exhibition Wood Taiwan Digital Go ends on May 12 after attracting over 2000 visitors and running successfully since its launch on April 28. According to the trackingdata, visitors from more than 20 countries have visited the Wood Taiwan online exhibition and its peripheral activities, stimulating quite a lot of business opportunities. Launched on the first day was the Sourcing Taiwan, the one-on-one matchmaking served buyers looking for woodworking suppliers. Among them, Japanese Asahi Woodtec was highly appreciating the sourcing opportunity during the pandemic. More than 100 sessions have been achieved with five top buyer countries, including India, Vietnam, Malaysia, Poland, and Thailand.
Next on the stage is the WOODiscover Factory Tour, which can be described as one of the most popular events in WOOD TAIWAN DigitalGo. From May 2 onward, exhibitors have been bringing their products and production lines online for seven consecutive days and interacting directly with the viewers. The videos on demand for further viewing allow business opportunities to continue to ferment. Moreover, 6 leading exhibitors, namely Anderson Industrial, OAV, INNOVATOR, LEADERMAC, Jun Shiauand Kuang Yung were interviewed in the webinar series launched in cooperation with "Manufacturers Win Podcast" for the first time. Through the interviews, the audience can better understand the latest trends in the woodworking machinery industry, including how the production processes have been made more ESG, more digitalised, more system-integrated, and so on.
Co-organsied by Taitra and Twma, the Wood Taiwan is a platform that continues to bring high-quality exhibits and professional contents.
Tags: woodworking and manufacturing, woodworking event, woodworking industry