UPM names Christian Librera to undertake Biofuels
&nbspWednesday, January 11, 2023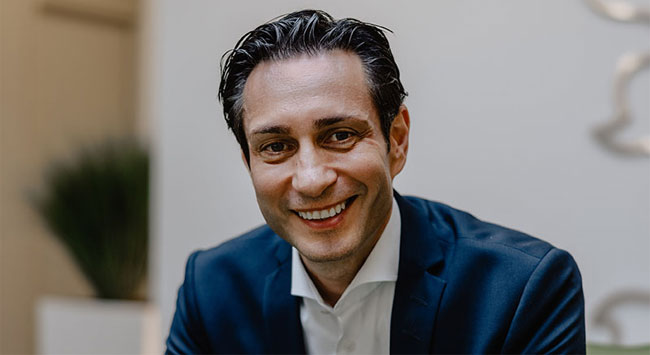 UPM named Christian Librera Senior Vice President Biofuels to oversee the company's Biofuels business platform beginning January 1, 2023. Christian joins UPM after serving as the business leader for Biofuels & Derivatives at Clariant since 2020. He holds a PhD in organic chemistry and has worked in the chemicals business for the past decade, holding a variety of senior management roles with technical and commercial responsibility at Clariant and earlier at Celanese. Mr. Librera will join the UPM Biorefining management and report to Winfried Schaur, EVP Technology & Biorefining.
Renewable, sustainably sourced biomaterials is the future
"The pathway to a world beyond fossils runs through renewable, sustainably sourced biomaterials. UPM is in the vanguard to meet the huge challenge to transform multiple industries to move away from fossil carbon. I am joining UPM Biofuels at a very exciting time: the team has built a robust business and laid the foundations for future growth with a pipeline of innovation and investment," says Christian Librera.
Advanced biofuels will continue to be crucial in lowering transportation emissions in modes like trucking, large-scale passenger transport, maritime, and particularly aviation even as electric vehicles make up a growing portion of passenger transportation. In addition to e-fuels and electricity, they will be an important component of a sustainable fuel mix in the ensuing decades, predicts Winfried Schaur, Executive Vice President of Biorefining & Technology at UPM.
"Our innovative, sustainable solutions to replace fossil-based materials in fuels and chemicals are a cornerstone of UPM group's future growth and I am very happy that we will further increase our capabilities in biofuels with the appointment of Christian Librera," he further added.
In order to further strengthen the position in the market, Christian Librera will support the current Biofuels leadership team. This includes making preparations for a potential investment in a new biorefinery in Rotterdam and building on the success of the current Lappeenranta Biorefinery in Finland.
Read more news on UPM
Tags: biomaterials, Christian Librera, renewable, sustainability, UPM, UPM Biofuels, vice president, wood, wood and panel, woodworking and manufacturing, woodworking event, woodworking industry, woodworking UK