Swiss woodworking industry meets again at Holz 2022
&nbspThursday, October 13, 2022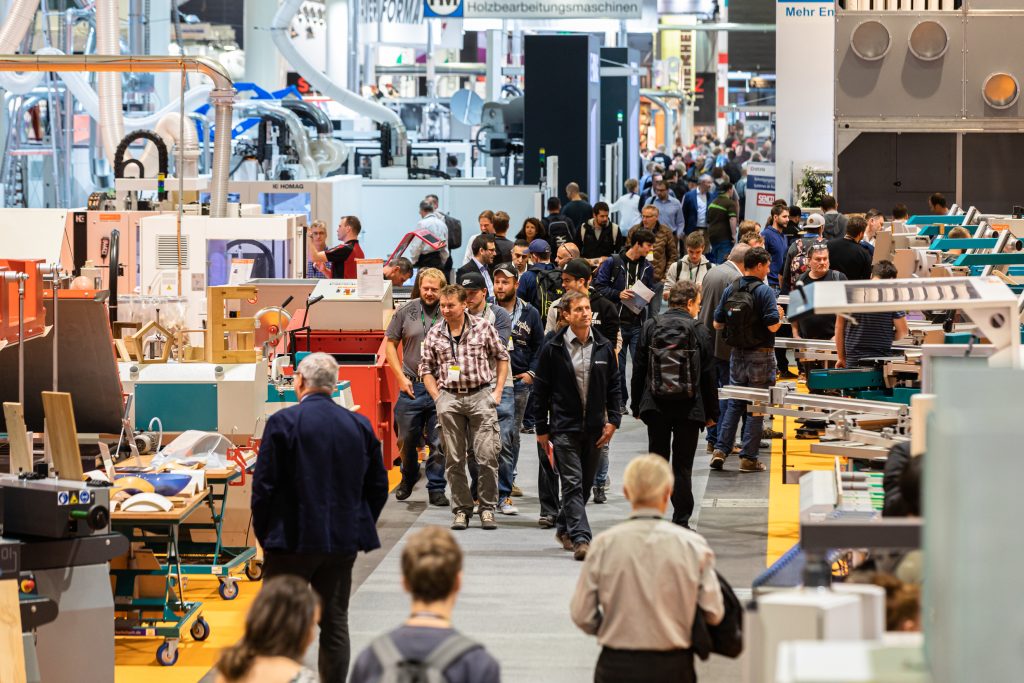 Specialists in the Swiss woodworking industry once again came together at Holz that kicked off on October 11 at Basel and will continue till the 15th October. During the five-day fair, around 300 exhibitors presented themselves on 45,000 m2 and introduce new products and innovations. In addition, the varied accompanying programme shows what moves the industry beyond that. It is unique that the professional world championships for cabinet makers, joiners and carpenters are held as part of the oldest trade fair in Switzerland.
At the wood industry highlight, where experts from all over Switzerland and meet in neighboring countries, there is a personal (experience) exchange and presenting new products and innovative solutions. "We are happy, the Swiss Woodworking industry as well as the participants of the Professional world championships for furniture and construction joiners and carpenters in to welcome Basel," says Tanja Fischer, project manager at Holz.
Looking to the future
In the special area Future Wood, the focus is on its exhibitors innovative technologies, materials and designs as well as current trends for joiners and carpenters. Making innovations tangible, that's what we stand for Innovation forum with daily lectures and panel discussions. For the Program marks the Bern University of Applied Sciences for Architecture, Wood and Construction responsible and leads exciting conversation partners on different topics together from practice. On the third day of the fair, the forum will be dedicated to the Journée Romande entirely for visitors from western Switzerland. At format
"By professionals for professionals" exhibitors and partners of Holz use the stage of the Innovation forums to present the advantages and features of their innovative portfolio in a convincing, short and to the point way. Also finds on Wednesday the 3rd network wood industry meeting takes place and brings out experts Manufacturers, dealers and users come together to discuss the topic "The Material procurement – closer cooperation between manufacturer and user" to discuss. The detailed program with all events of the innovation forum is available on the website under "Program".
Tags: Basel, HOLZ 2022, wood, wood and panel, woodworking and manufacturing, woodworking and processing, woodworking event, woodworking industry, woodworking UK