Raute announces a positive first half of 2021
Published on :Tuesday, July 27, 2021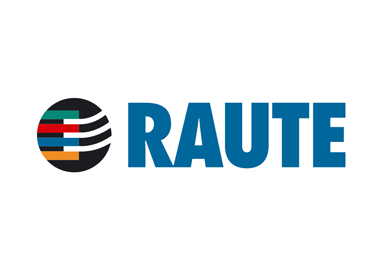 Raute Corporation has announced its Half-year Report (January 1-June 30, 2021). It was reported that the
Group's net sales, EUR 60.2 million (MEUR 48.2), increased 25 percent on the comparison period. Order intake was EUR 95 million (MEUR 38). Operating profit amounted to EUR -3.5 million (MEUR -4.0), up 13% on the comparison period. The result before taxes was EUR -3.1 million (MEUR -3.6). Earnings per share were EUR -0.64 (EUR -0.73) and diluted earnings per share were EUR -0.64 (EUR -0.73). Net sales in the second quarter were EUR 35.5 million and operating profit was EUR -1.0 million. Order intake in the second quarter was EUR 65 million. The order book at the end of the reporting period stood at EUR 129 million (MEUR 80). Raute's net sales are expected to grow in 2021 and operating profit to improve from 2020.
Parts from Tapani Kiiski, President and CEO's note:
Demand for Raute's technology and services remained brisk also in the second quarter. We managed to receive new orders totaling EUR 65 million. Even without the EUR 30 million order for an LVL mill's production process, the order intake was at a good level. I am particularly pleased with this good level of mid-sized production line and modernization orders. Our order book thus almost reached a record of EUR 129 million. Our outlook for the near future is good.
Despite the continuing pandemic, the market situation was good, especially in the traditional, industrialized and developed markets of Europe, North America and Russia. Travel restrictions continue to hamper work carried out at our customers' sites, however. Furthermore, in the emerging markets, except for China, the pandemic is still considerably limiting the progress of our customers' projects. The travel restrictions are hampering the progress of many of our development projects also in China.
Our net sales in the first half of this year were EUR 12 million higher than in the same period last year. Most of the growth in net sales took place in the second quarter. As predicted, however, the growth was not enough to turn our result into a profit due to the exceptionally low payroll costs and the planned marketing and digitalization efforts. Even major fluctuations in net sales, and the accompanying operating profit, are typical for the project business, which accounted for roughly two thirds of our net sales in the second quarter.
The travel restrictions imposed due to the coronavirus pandemic continue to hinder the implementation of installation supervision and commissioning and maintenance services, and, of course, our sales efforts. However, the removal of these restrictions bit by bit as vaccinations progress is creating optimism that business activities will gradually begin to normalize this year. Very recently, the spread of new virus variants has led to increasing uncertainty about the easing of the pandemic, however. I am pleased with the abilities demonstrated by our customers and our personnel to continue working using remote connections. The lessons learned and experience gained will improve both our ability to serve our customers and our flexibility also in the future.
Our outlook for 2021 remains unchanged, and we expect our net sales to grow and our operating result to improve from last year.
Tags: Half Year Report, LVL, positive result, Raute, Tapani Kiiski