Kastamonu Entegre orders Siempelkamp plant for Kastamonu City
&nbspThursday, July 28, 2022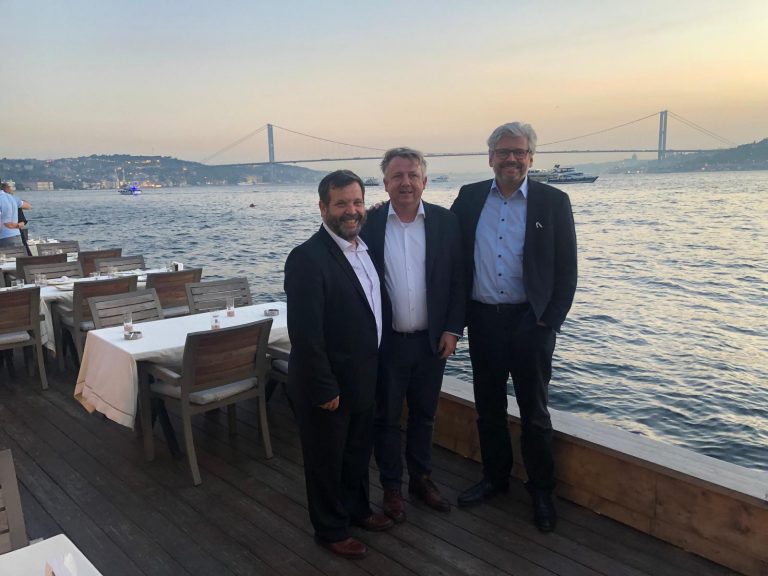 Kastamonu Entegre has ordered a new particleboard plant with Siempelkamp for their Kastamonu city location. The two companies are partners for more than two and a half year now. Even with the advent of pandemic they have managed to stay connected with one another. The team working and consistent performance are the key drivers for this successful partnership as they say.
This new plant corresponds with the design of the particleboard plant that Kastamonu Entegre has been operating for some time. They were working in Samsun site from February 2021. It produces extremely reliable end results that results in a smooth project flow and excellent teamwork. The parties involved in the project have developed a long lasting plan depending on the mutual trust and quality assurance.
This plant, as per the recent order contains a 7′ x 37.1 m ContiRoll®. It is designed for a daily output of 2,000 m3.
A Siempelkamp plant had already been working in the Kastamonu City. The company being a Turkish company have great knowledge regarding the resources and elements that are available in the market. In the plant they are producing MDF and HDF since 2007. As the new plant is in the location, they are using this opportunity to expand their products for the domestic furniture market as well.
In November 2021, Kastamonu Entegre has ordered a superlative wood-based panel plant for MDF production at the Balıkesir site.
Ulrich Kaiser, Head of Sales Siempelkamp said "The plant in Samsun keeps what the initial phase promised. It produces at a top level and stands for everything that is important to us when we realize projects for our customers: reliability, high performance, teamwork,"
Siempelkamp has supported Kastamonu Entegre for years. Their conjugal decision making is also exceedingly helpful for their mutual growth. "No compromise is made concerning the quality standards," as Kastamonu Entegre explains their quality policy.
Tags: Italy, Kastamonu, ligna, particleboard, Siempelkamp, wood and panel, woodworking and manufacturing, woodworking event, woodworking industry